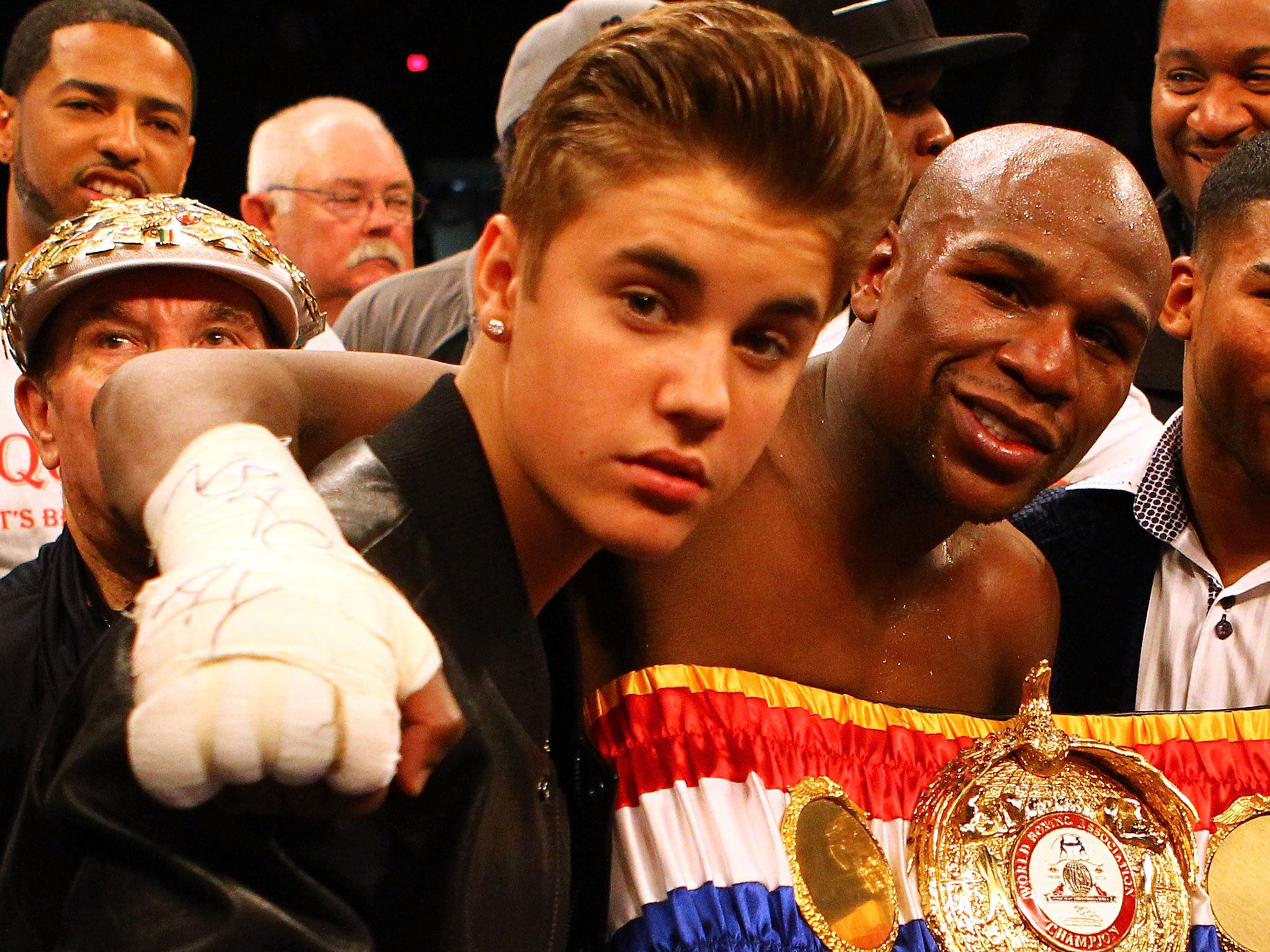 R&B Singer and Megastar Justin Bieber has been working on his Boxing skills under the tutelage of Boxing Legend Floyd Mayweather Jr. for some time now.
He has been working exclusively with Floyd and legendary trainer Ricky Funez.
His skills have been constantly improving as you can see in his new training session with Ricky Funez.