A street fight in Russia between an MMA fighter and a bodybuilder made headlines in 2017. The graphic scene ended with the bodybuilder tragically dying after the MMA fighter beat him ruthlessly.
Khabarovsk, Russia, August 2017, a professional mixed martial artist and a bodybuilder engage in a verbal altercation that would later spiral out of control. The debate had started over which was better, bodybuilding or MMA.
The two would later engage in bareknuckle combat after the argument had intensified. This confrontation would leave the bodybuilder, Andrey Drachaev, dead aged just 32 years old and one man on the run from the police.
That man was later identified as MMA fighter Anar Allakhveranov, a 26-year-old who had evaded police custody after the fight. As reported by DailyMail.co.uk, the fighter was finally sentenced to some hard prison time today:
"An MMA fighter who killed a champion power-lifter during a sickening bare-knuckle street brawl in southeastern Russia last year has been jailed for 18 years.Anar Allakhveranov, 26, beat and kicked Andrey Drachev, 32, to death in the city of Khabarovsk in August, 2017. Video shows Mr Drachev being knocked down by a vicious roundhouse kick. He gets up on wobbling legs but Allakhveranov ruthlessly kicks him down again."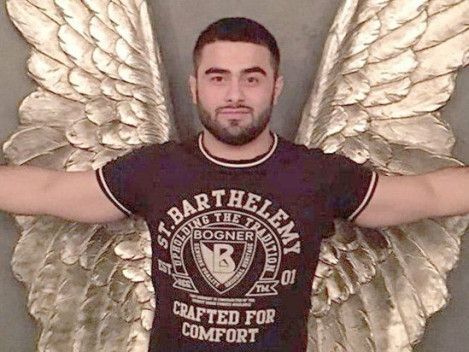 He said: "I want to apologize to Andrey's family and parents for my actions that caused so much pain. I did not want this and did not plan it as the investigators allege. I know what it is like to lose someone close, and I understand how Andrey's parents must feel."
Nothing will bring back the man who lost his life in this situation. The man responsible for the death of Andrey Drachaev was facing a maximum of 20 years, nearly reaching that peak in the judge's sentence.
Anar Allakhveranov will spend a large portion of his life in a Russian prison, one man is dead and a family has lost a beloved member. RIP Andrey Drachaev.