You are a bitch! You were suppose to fight me in Sept and let Till nearly get killed. You are the easy way out. And talked all that shit and bitching out. Quit trying to call shots I'm the king. Go kiss the boss' ass so I can kick your ass and retired the non sense. https://t.co/abId2BQ13n

— Tyron T-Wood Woodley (@TWooodley) December 26, 2018
Interim Welterweight champion Colby Covington was supposed to face Tyron Woodley this weekend but Dana White changed plans at the last minute and put Kamaru Usman in instead. Colby has since been sidelined and plans on fighting the winner next.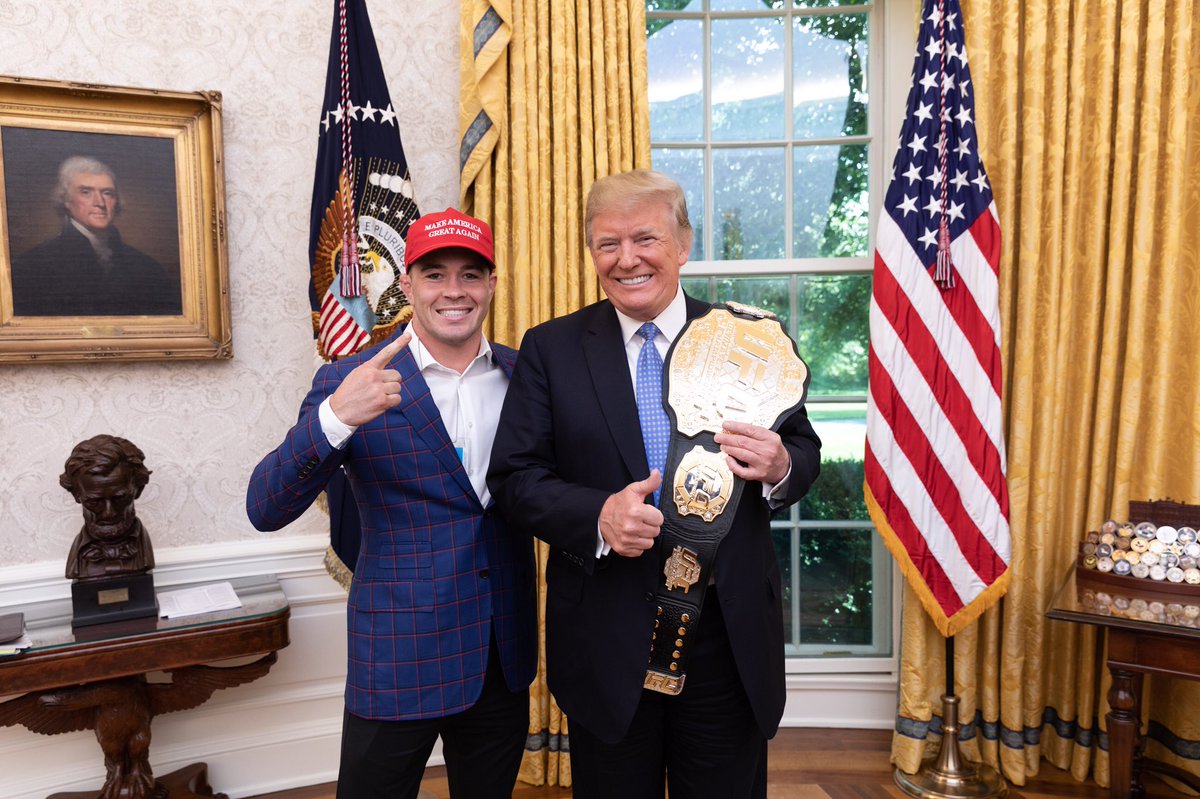 Colby recently went on the Flo Combat podcast where he revealed what's been going on with the fight and how he's been keeping up his cardio. Check it out:
Colby Covington:
"He said he was healthy after his number-one contender fight against the doughboy [Darren Till] and was ready to go for November, I don't know, I guess negotiations went bad on his side and all of a sudden he has a hurt thumb and can't fight in November. They were trying to make the fight for Jan. 23 in Anaheim, and then all of a sudden, his thumb is too hurt and he can't fight in Anaheim," Covington said. "They had to cancel the whole show altogether because he couldn't come out of hiding."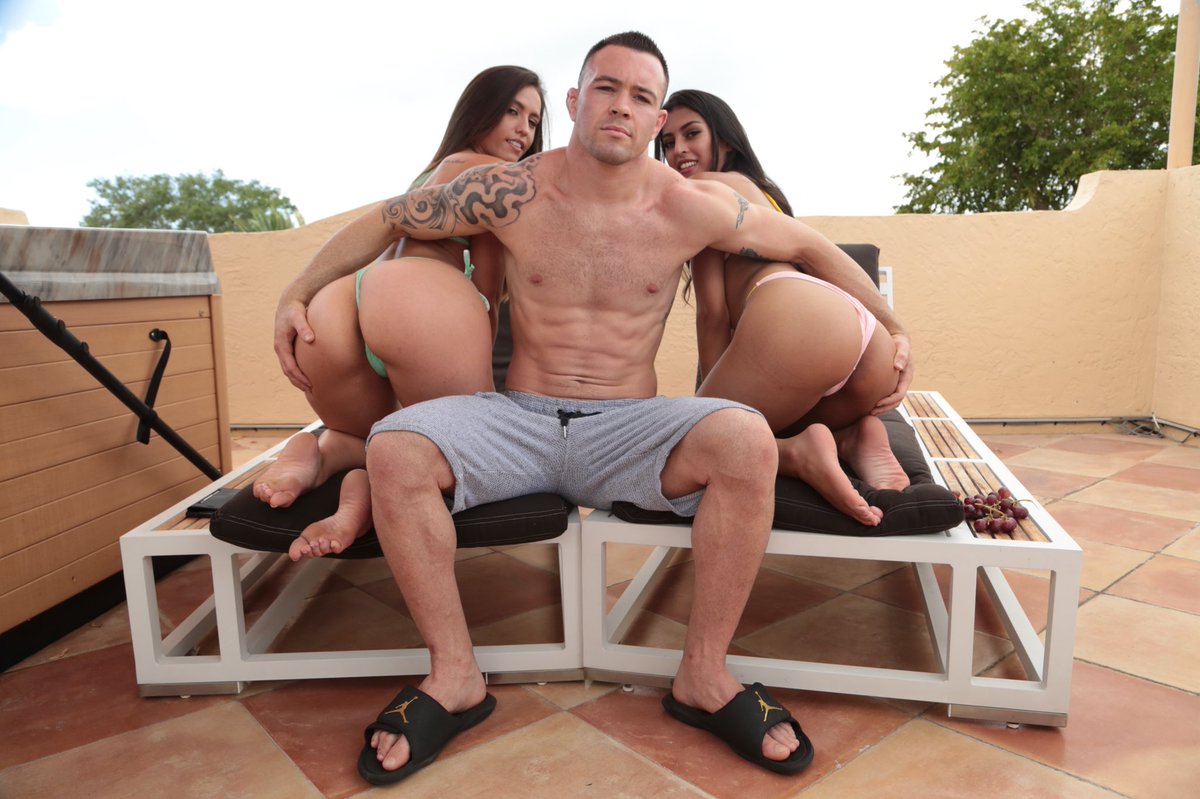 Colby Covington:
"Woodley has been faking so many injuries, He doesn't want to fight me, man. Deep down inside — he can say whatever he wants on the outside — but we trained behind closed doors for many years and he knows what happened. It was always the same thing, I put on a pace that first round that he couldn't respond to…. His body shut down… Those muscles need a lot of oxygen to feed those big muscles."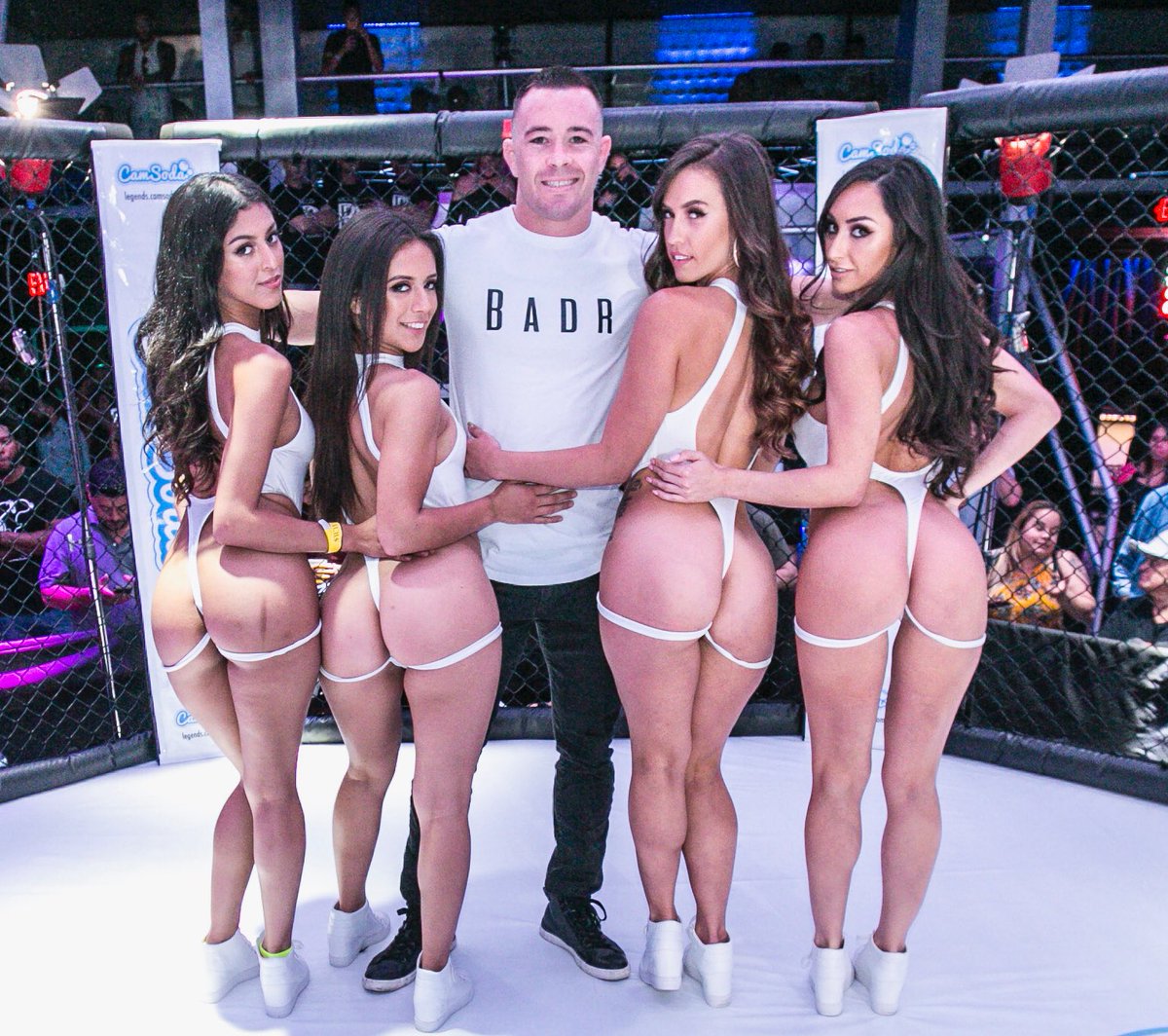 Colby Covington:
"Second round he gives up, he quits, he mentally checks out," Covington said. "He's too tired and fatigues with his big muscles. I don't get tired. I have porn star cardio. All my hours in the bedroom with my different chicks, I've built up such a high cardio that no one can hang with me anymore."
Colby Covington:
"I've been approached two or three times in the last couple months for the fight with him, but nothing is coming. So we'll have to see what's next. There's been some rumblings of some other things, and we'll just see what happens. As far as I'm concerned, I'm still the real world champion," he stated. "You can call me the people's champion, you can call me America's champion."
Colby Covington:
"I see Woodley starching Usman, I think Usman's inexperience, he hasn't really fought a good wrestler that can strike too. He doesn't really have a good strategy. He tries to go forward and pressure a fighter but he doesn't really have gas like that. He thinks he does but he really doesn't, so I think he's gonna get knocked out. He's been dropped in fights. He got dropped by my teammate Hayder Hassan, he almost got knocked out by that one kid that was a jobber Emil… whatever [Emil Meek]. So he's gonna walk into something," he assured. "He's walked into things and been dropped multiple times. He's already starting to show signs of CTE so I think Tyron Woodley's gonna knock him out."